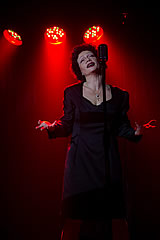 Cabaret Moulin Bleu du Rove is happy to welcome you between Aix en Provence and Marseille for a magic night with sparkles and dancing! Welcome to a journey into the purest cabaret traditions with an amazing dinner and show! In a friendly atmosphere, the cabaret will have you relive the greatest moments of music hall, taking you into its world of laughter and craziness! Feathers, sparkles, glitter and make up are all here for you to have a magical night. The Chef will offer a quality menu made from fresh products. So come discover original dishes that will amaze your taste buds, allowing you to enjoy the singers and musicians from the cabaret fully. The Le Moulin Bleu really takes off with its Cabaret show! Le Moulin Bleu du Rove will turn your night into an unforgettable moment, you will have sparkles in your eyes for a long time!
PICS LE MOULIN BLEU DU ROVE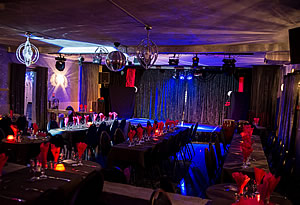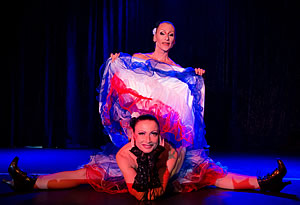 HISTORY LE MOULIN BLEU DU ROVE
STORIES LE MOULIN BLEU DU ROVE
PRACTICAL INFOS LE MOULIN BLEU DU ROVE
Merci de vérifier les horaires selon chaque formule choisie.
Les heures et dates d'ouverture sont spécifiques à chacune d'entre elle.
1, chemin du Campon
13740 Le Rove